Le Meridien Tampa
Tampa is on a mission to become one of the nation's most bike-friendly cities. Unlock our destination with the new Le Meridien Bicycle Programme to explore the art, cuisine, and culture that Downtown Tampa has to offer.
Within three miles of our hotel you can easily cycle to the Tampa Museum of Art, Curtis Hixon Park, Ybor City and more.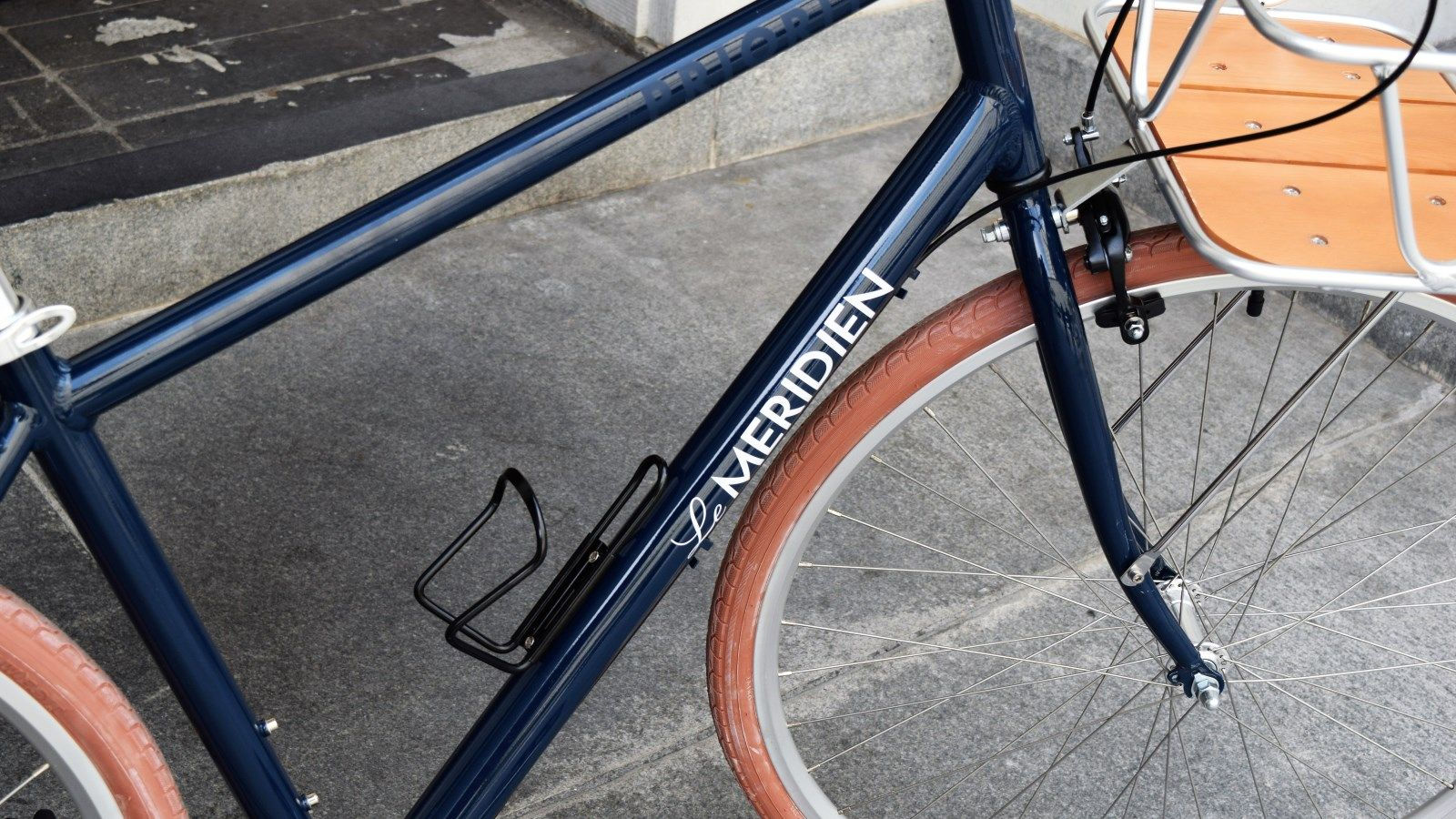 Cost
Rental of our LM bicycle is $8 per hour. Rental includes helmet and bike lock.
Service is complimentary for our SPG members.
Details
Visit our front desk in the lobby to rent a bicycle. Guests are required to sign a waiver in order to rent.
About the Bikes
Le Meridien has partnered with Priority Bicycles to deliver a unique, high-quality experience. Our stylish bicycles feature a lightweight aluminum frame, chain-free belt drive, three speeds, and rust-proof materials.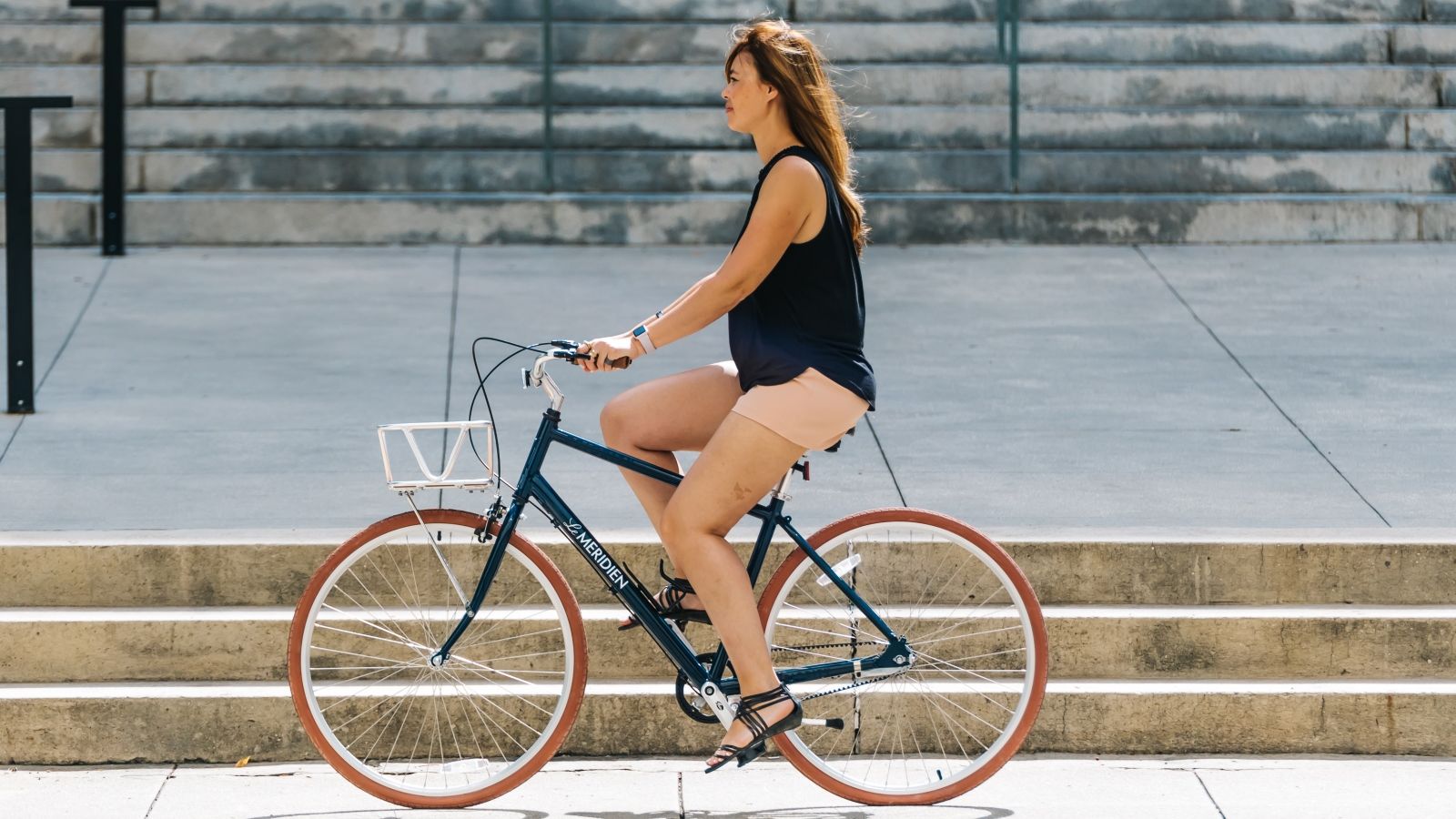 Safety Tips
Wear a properly fitted bicycle helmet.
Adjust your bicycle to fit you.
Our bicycles are equipped with an easy to use all-weather rear (coaster) brake only. Pedal forward to go and backwards to stop. Ensure you are comfortable and confident starting and stopping before riding in traffic.
Wear neon, fluorescent, or other bright colors when riding day or night. Also wear something that reflects light, such as reflective tape or markings, or flashing lights.
Always ride with at least one hand on the handlebars. Carry books and other items in the provided bicycle basket or a backpack.
Be on the lookout for hazards such as potholes, broken glass, gravel, puddles, leaves, and dogs.
#LMBICYCLES
Share the sights and discoveries from wherever your wheels take you. Use the hashtag #LMbicycles to post your photos and see what has inspired fellow cyclists.
Frequently Asked Questions
Is it possible to reserve in advance?
Bicycles cannot be reserved in advance. They are offered on a first come, first serve basis to all of our hotel guests.
Can I extend the time I have access to the bicycle?
Call the hotel to see if additional time is available.
What should I do in case of a flat?
Call the hotel for additional assistance. Also, Tampa Downtown Guides are often available and nearby to assist with directions, flat tires, and even restaurant recommendations. More information about Tampa Downtown Guides can be found here.
What happens in case of theft, damage or loss of bicycle?
Guests are responsible for theft or excessive damage. Guest liability is addressed in the waiver that is provided when checking out the bicycle. Guests are required to use the bike lock provided by the hotel.
Is it safe to bike in Downtown Tampa?
Yes. Downtown Tampa has a designated bike track nearby that adheres to the highest level of safety precautions available. Additionally, our Front Desk can provide maps of the area highlighting recommended routes with marking for streets with bike lanes.