Moments of Discovery
Discover the stunning, original architectural features from our historic courthouse erected in 1905, making Le Méridien one of the most unique experiences in Tampa. Whether you are a guest or a visitor at our hotel, embark on a tour of the century and explore more than 100 years of history.
The First Floor
The Judge's Bench
Originally located in the fourth-floor courtroom, the judge's bench is now the business center desk on the lobby level of the hotel. While we removed the Kevlar sheeting inside of the original bench, the judge's nameplates and emergency buttons are still intact.
Blueprints Wallpaper
These blueprints are a replica of the original architect's blueprints of the building's lighting structures. The same lamps shown on the blueprints can be seen in the front of the building.
Post Office Desk
Also on the first floor of our hotel is an antique post office desk. Before it was a courthouse, the building originated as a post office and customs house. The bustling cigar industry in Downtown Tampa/Ybor City made a customs house necessary.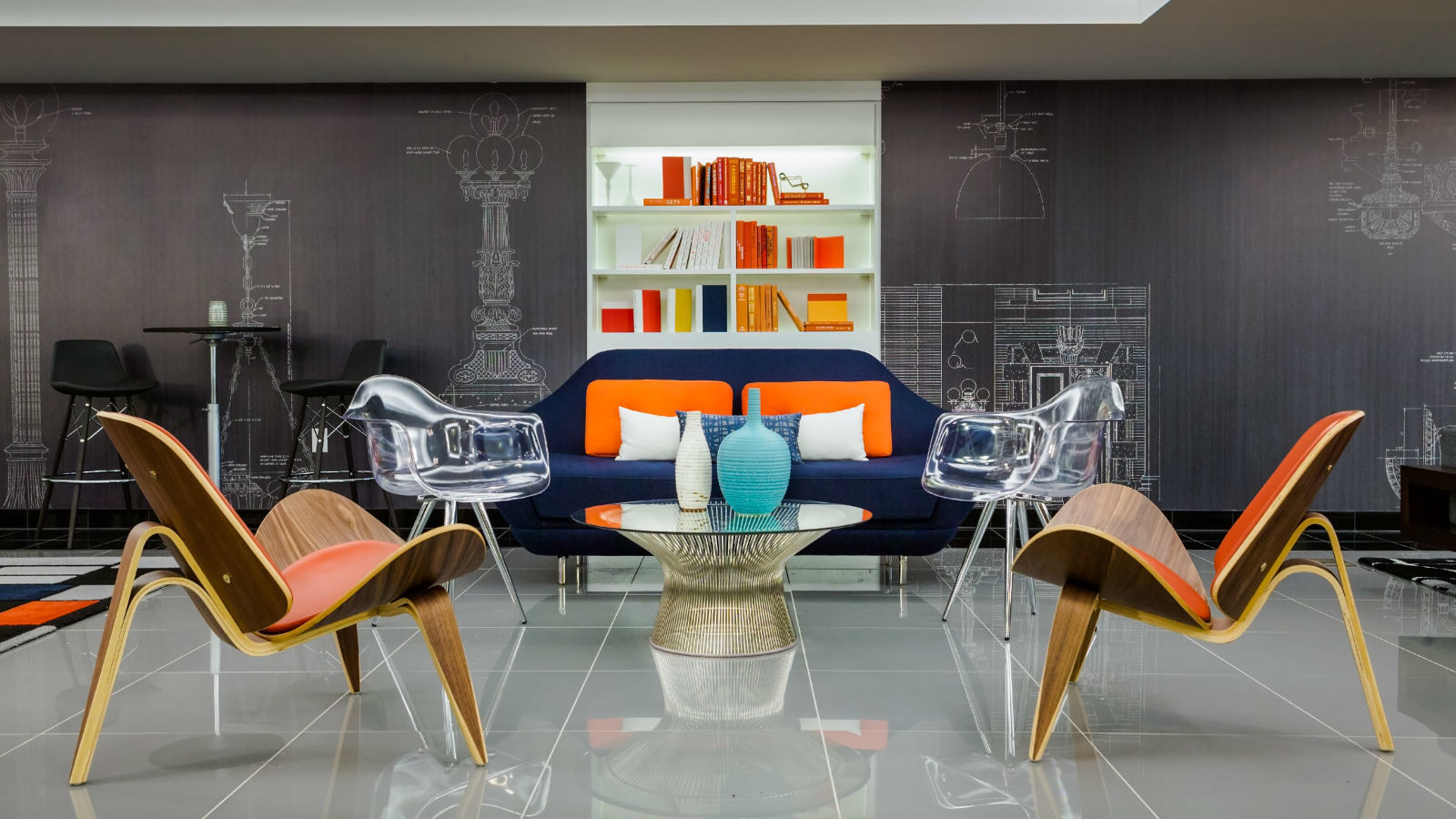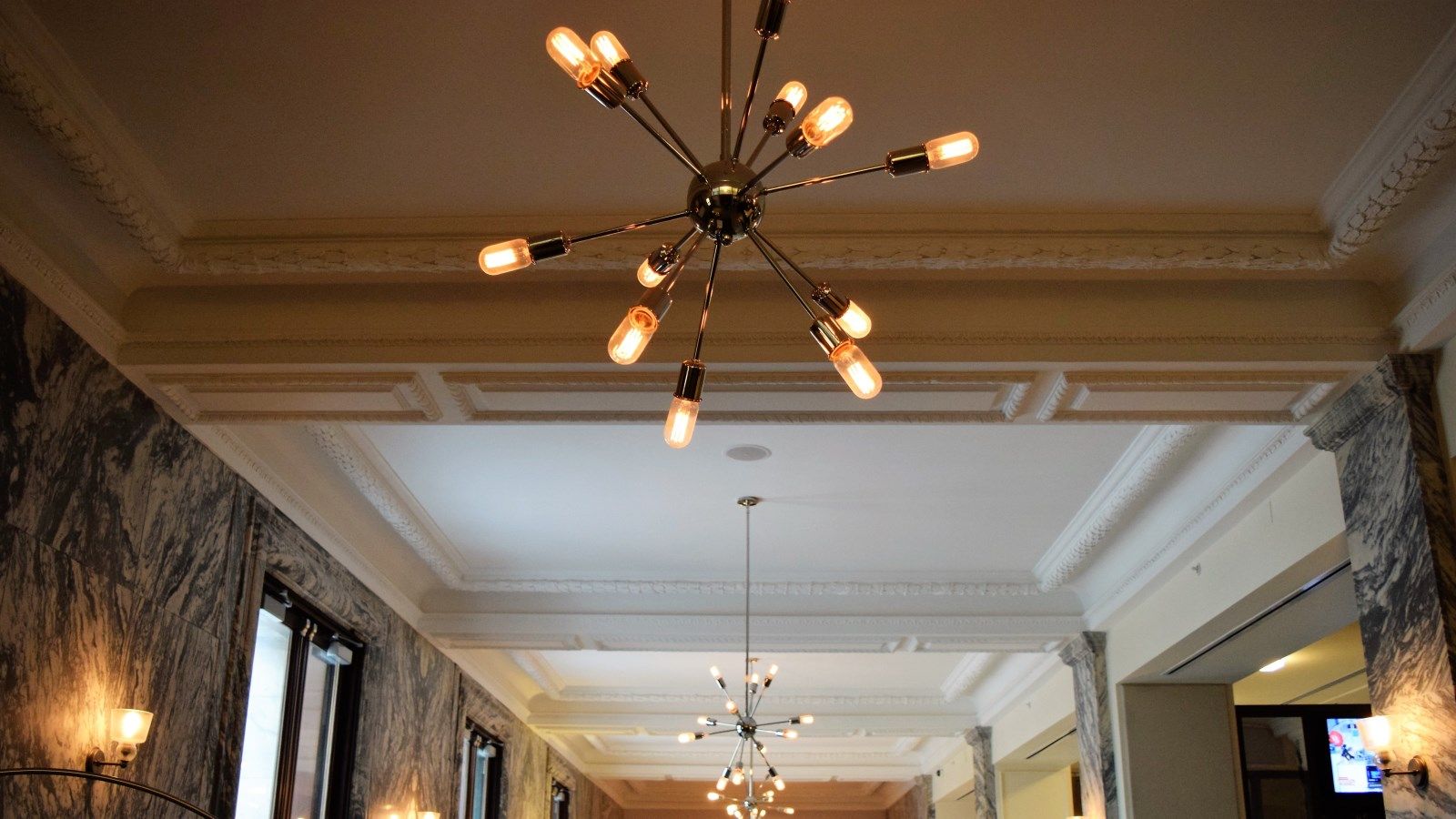 The Second Floor
Crown Moulding and Terrazzo Marble
While on the second floor, gaze up at the intricate detailing of the crown moulding which highlights the striking terrazzo marble.
Witness Stand
The original witness stand from the courtroom was repurposed in Bizou Brasserie as the hostess stand.
The Pool
A century ago, the pool deck space was where paddy wagons would arrive with defendants accused of crimes. Before they were brought to court, the accused would be placed in holding cells which are now the guest rooms overlooking the pool. This space is a great option for those looking for a beautiful wedding venue with a story behind it.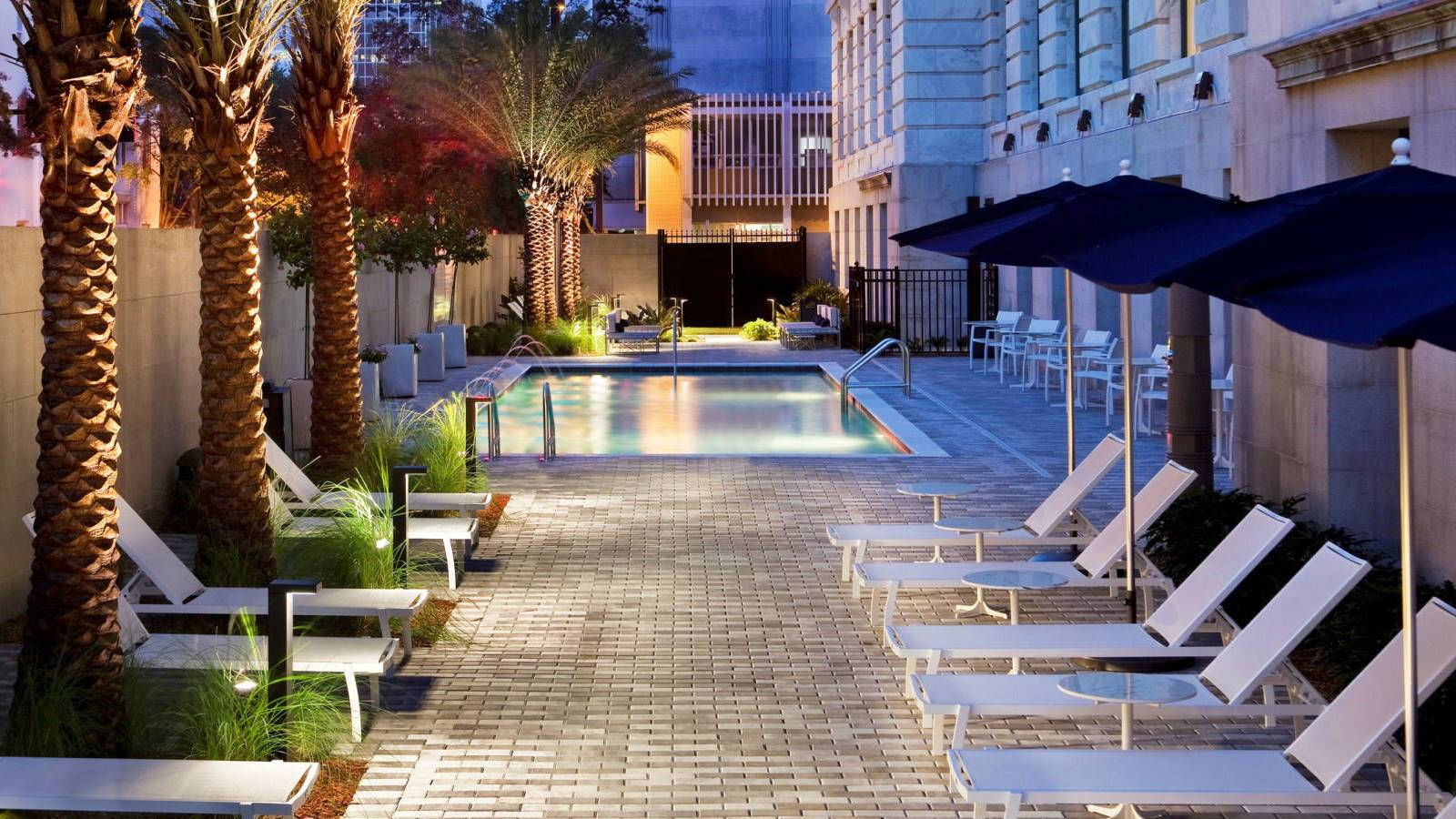 Gold Elevator
The gold elevator doors have been preserved to maintain their original elegance. The contrast of the bright gold with the terrazzo marble make this elevator even more eye-catching.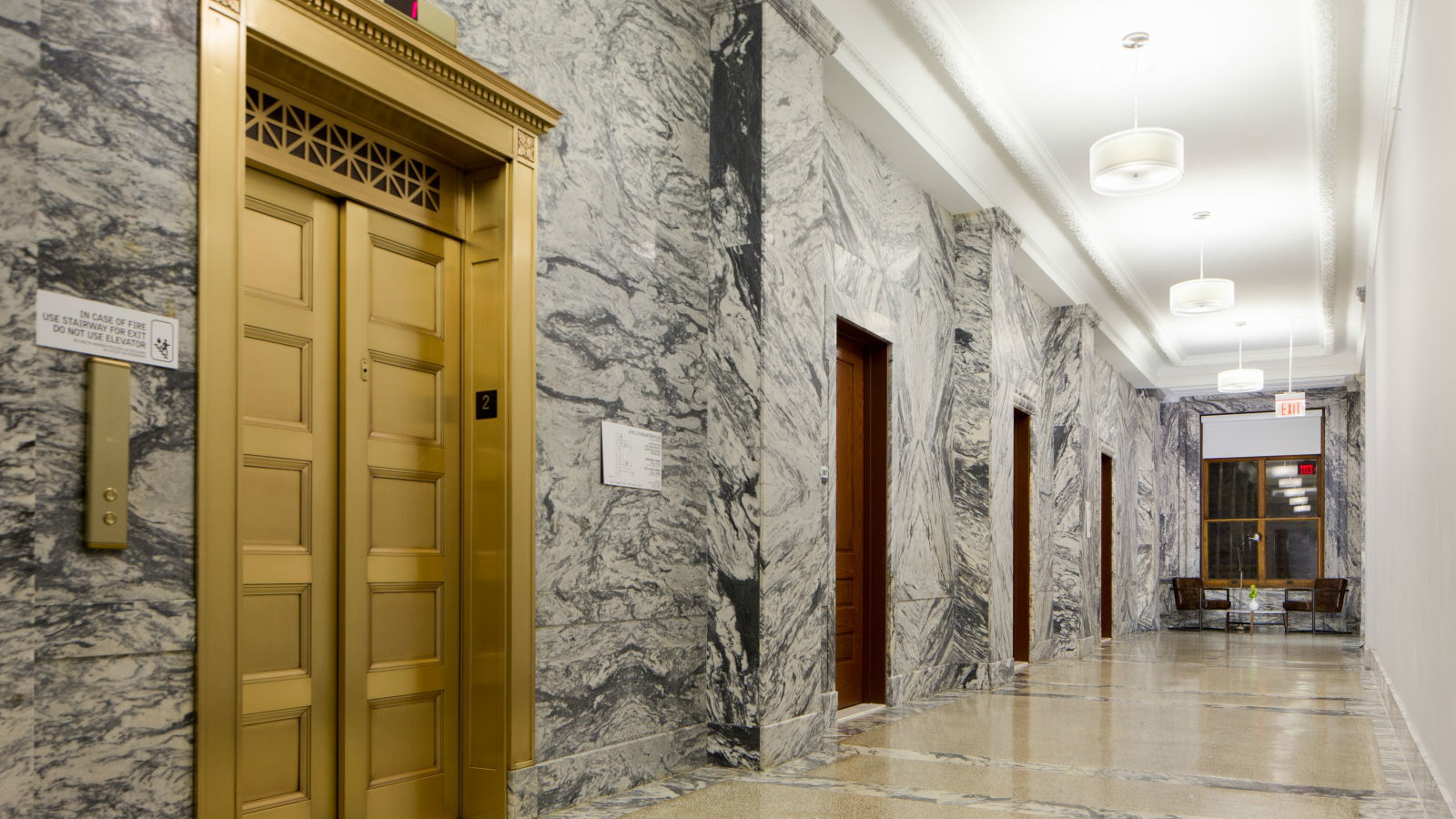 The Juror's Bench
Inside our restaurant, Bizou Brasserie, you will find the juror's bench from the fourth-floor courtroom repurposed as a seating area.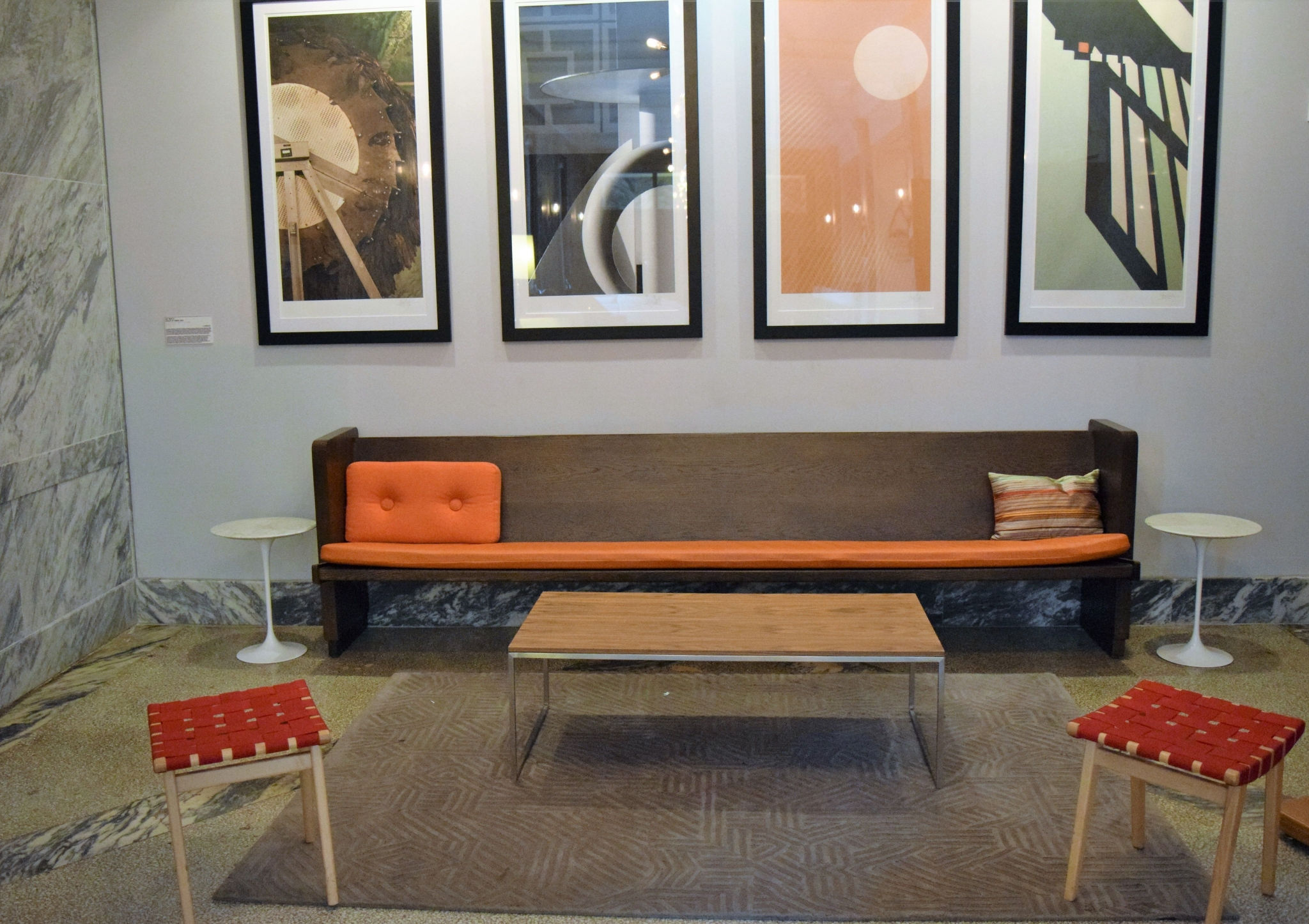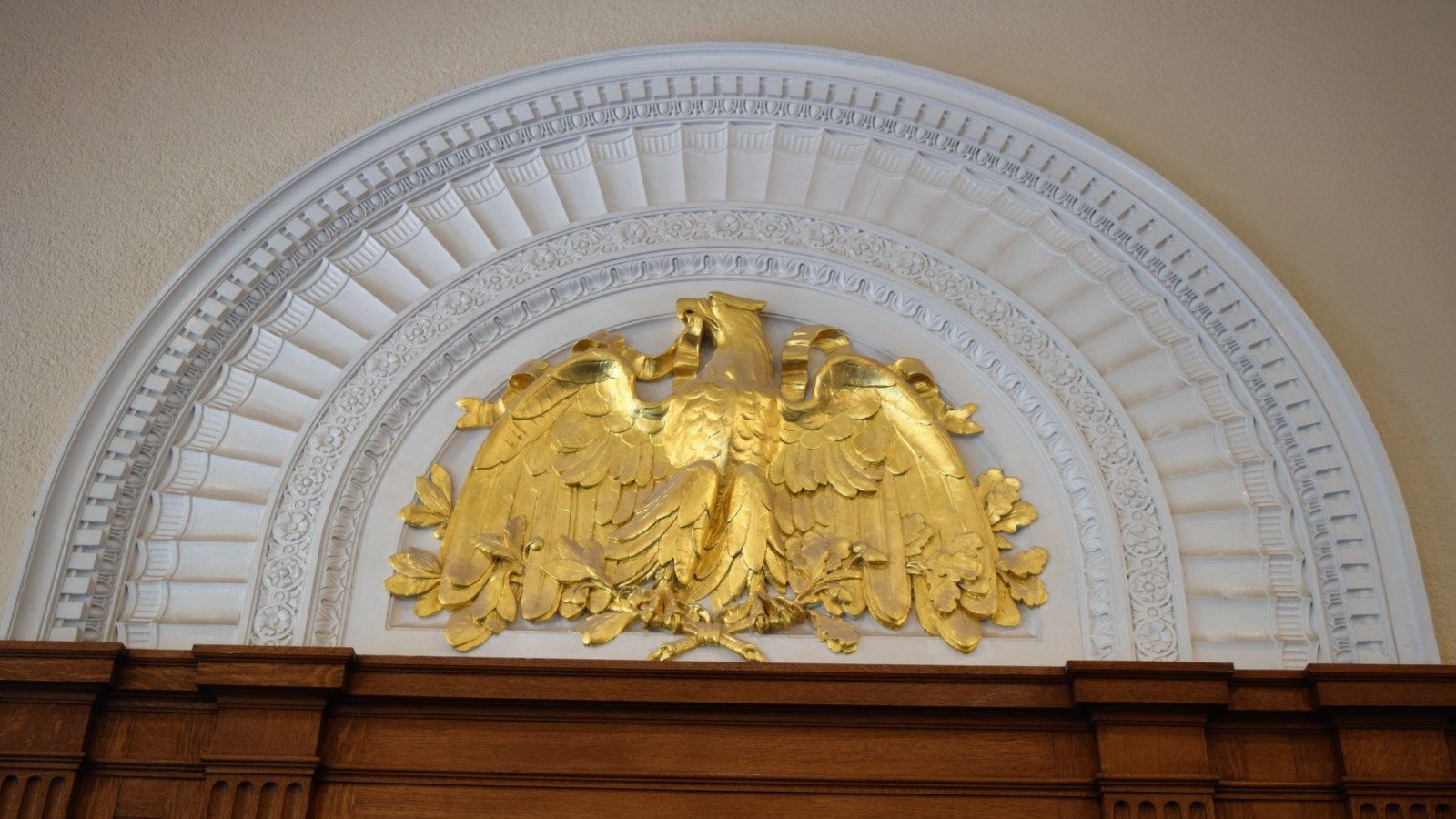 The Fourth Floor
Terrazzo Marble
Like the second floor, the fourth floor of the hotel has gorgeous terrazzo marble from the original structure.
Covered Atrium
Behind the shades in the fourth-floor foyer lay the atrium, which was eventually covered during World War II.
Gold Eagle
The gold eagle in the courtroom has remained untouched. The regality of the gold eagle and its elaborate detailing help make this room an excellent place to host a wedding or reception.
Leather Doors
The original leather doors on the fourth floor were kept completely intact. Now, instead of leading to a courtroom, they open up to our ballroom where meetings, events, and weddings take place.
Original Wood Paneling
The sophisticated wood paneling throughout the fourth-floor courthouse is original.
Hand-Painted Ceilings
The ceilings on the fourth floor still display the intricate hand-painted designs from a century ago.